First of all you would need to setup an account here at Servimg.com
after you finished setting-up an account, log-in to servimg.com
after you have logged on, you will see this on your page
click on any of the two indicated ways to upload a picture, you will be directed to a page where you can see this
Click on the browse button to search for the picture you want to upload
you could also upload a photo which is already on the internet but on a different location
just simple select the url option, then paste or type the direct link for that picture.
you could also choose between the options on the resize image combobox if you
want to resize the picture, after that, you can now click the "Host it" button to upload the picture.
you will now be redirected to a page similar to this one :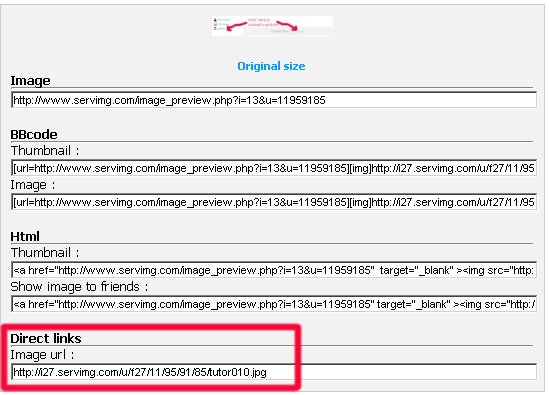 just copy the direct link for the image and then go now to your post a new topic textbox
click on the image button and you will see something similar to this one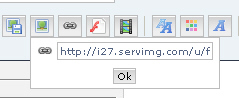 , now your picture is included in your post. Happy posting!!!